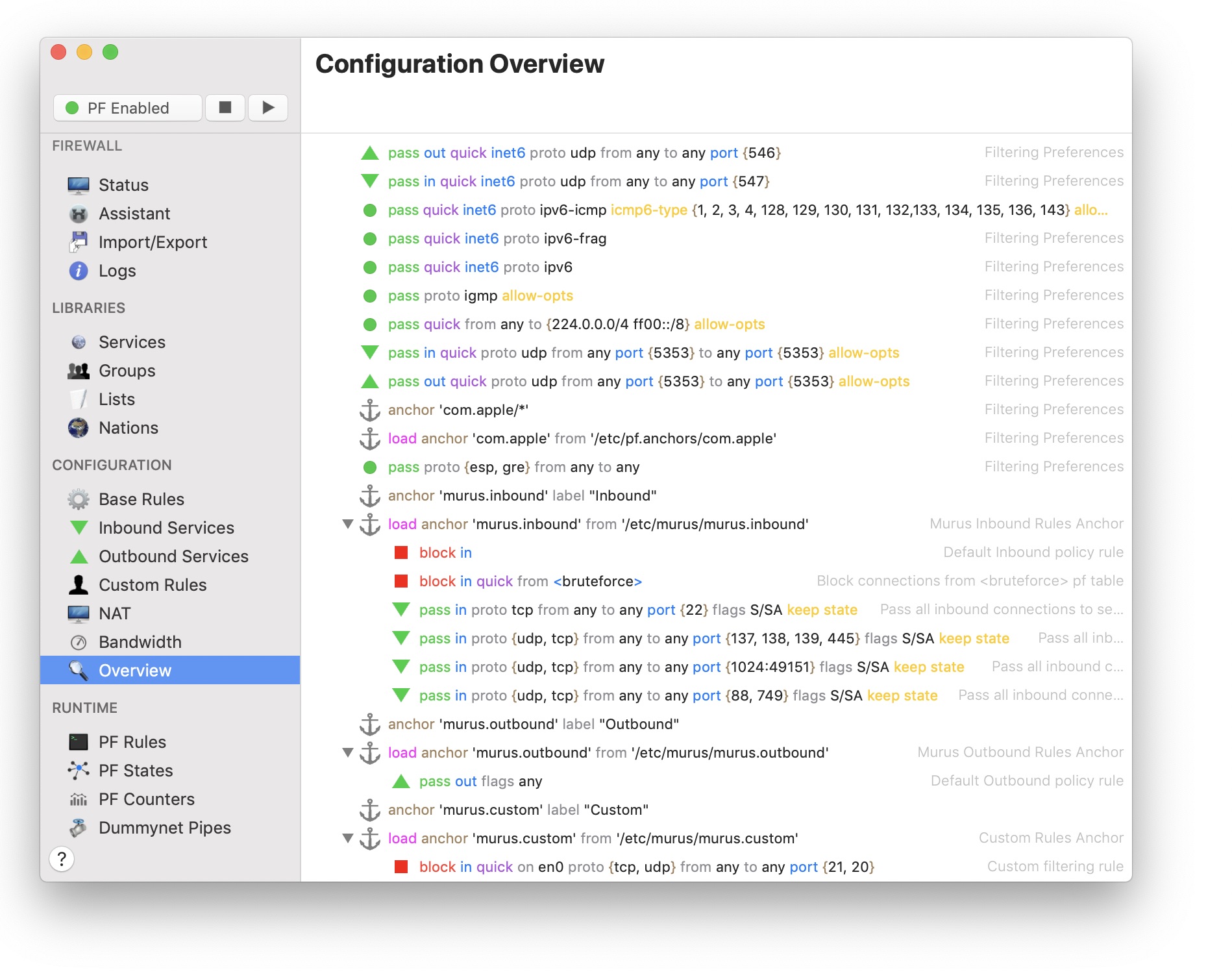 The new firewall front end for macOS Catalina
A new generation of firewall configuration apps is born. Murus 2.0 public beta is only a preview of the upcoming pf front end. Everybody is welcome to try Murus 2.0 for free. More documentation and companion apps and tools will be available in the near future. Stay tuned!
DOWNLOAD MURUS 2.0 BETA
MURUS 2 BETA 7
Murus requires macOS 10.14 Mojave or 10.15 Catalina.
Murus is signed.



PLEASE NOTE
This is a beta release. Please report bugs to info@murus.it, thank you.
SYSTEM REQUIREMENTS
This release of Murus has been tested on macOS 10.14 and 10.15.